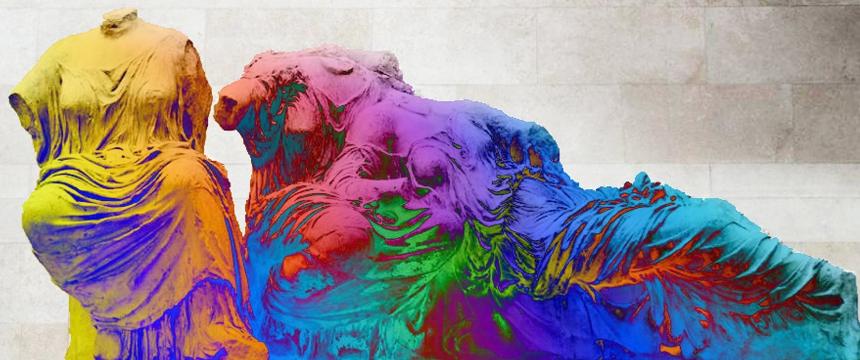 Current or Upcoming Exhibitions
"De oudheid in kleur/L'Antiquite en C0uleurs" - Gallo-Roman Museum, Tongeren
21st October, 2023 - 2nd July, 2024.
For more information see the exhibit page: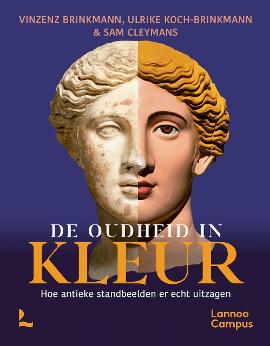 14th July, 2023 - 31st December, 2025.
With a focus on the Parthenon sculptures, The Role of a Replica is a hands-on, interactive exhibition exploring the ways in which historical and artistic replicas can illuminate our lost history. The exhibition illustrates how these replicas are currently used to communicate the latest archeological discoveries and interpretations. Interactive displays teach museumgoers how molds and casts of fragments of ancient statuary can be used to reconstruct their original appearance within their original architectural context. It also shows how modern scientific investigations can reveal lost colors on ancient statuary. Plaster casts, archival materials, and other resources and technologies can help researchers to reconstruct fragmented sculptures.
For more information see the exhibit page:
Digital resources page: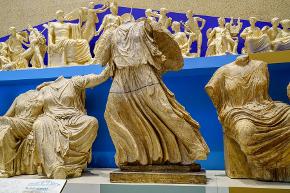 "Machine Room of the Gods. How Our Future Was Invented" - Liebieghaus Skulpturensammlung, Frankfurt
8th March, 2023 - 21st January, 2024.
The Liebieghaus Skulpturensammlung is devoting an exhibition to the connection between art and technology. It is a global narrative, full of cryptic fables, myths and visions, fictive and real innovations and outstanding masterworks. The exhibition will shed light on the history of the sciences in antiquity and the Arabic and Asiatic cultures and their influence on the development of art.
For more information see the exhibit page: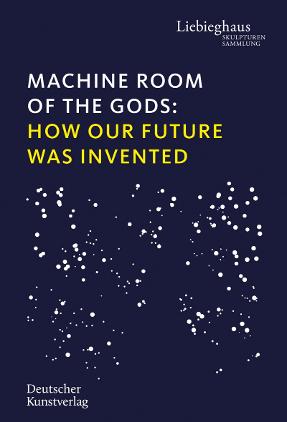 "Chroma: Ancient Sculpture in Color" - The Metropolitan Museum of Art, New York
5th July, 2022 - 26th March, 2023.
The exhibition Chroma: Ancient Sculpture in Color was co-curated by Seán Hemingway, John A. and Carole O. Moran Curator in Charge, and Associate Curator Sarah Lepinski in the Department of Greek and Roman Art at The Metropolitan Museum of Art, and Vinzenz Brinkmann, Head of the Department of Antiquity at the Liebieghaus Skulpturensammlung. It presented new discoveries of surviving ancient colour on artworks in The Met's world-class collection and explored the artistic practices and materials used in ancient polychromy. By highlighting cutting-edge scientific methods used to identify ancient color, Chroma examined how colour helped convey meaning in antiquity, and how ancient polychromy has been viewed and understood in later periods.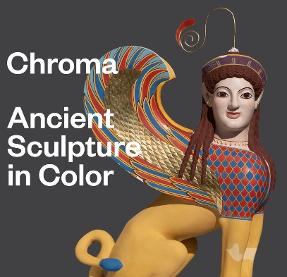 © Copyright J. Dyer @ British Museum