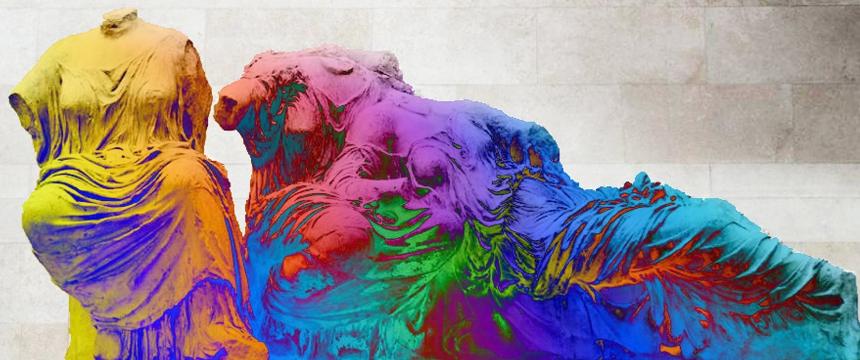 Website Team:
Mark B. Abbe
Associate Professor of Ancient Art, University of Georgia, Athens, Georgia, U.S.A.
Eleni Aggelakopoulou
Chemical Engineer,
Conservation Department, Acropolis Restoration Service,
Hellenic Ministry of Culture and Sports, Athens, Greece.
Brigitte Bourgeois
Emeritus curator, Centre de recherche et de restauration des musées de France (C2RMF), Paris, France.
Hariclia Brecoulaki
Senior researcher, Institute of Historical Research, The National Hellenic Research Foundation (EIE), Athens, Greece.
Joanne Dyer (Website manager)
Colour Scientist, Department of Scientific Research, British Museum, London, U.K.
Paolo Liverani
Professor for Ancient Topography, Dipartimento SAGAS (Storia, Archeologia, Geografia, Arte e Spettacolo), Università di Firenze, Florence, Italy.
Jan Stubbe Østergaard
Emeritus Research Curator, Ny Carlsberg Glyptotek, Copenhagen, Denmark.
Marie Svoboda
Conservator, Antiquities Conservation, J. Paul Getty Museum, Los Angeles, U.S.A.
Giovanni Verri
Conservation Scientist, Art Institute of Chicago, Chicago, Illinois, U.S.A.
© Copyright J. Dyer @ British Museum